Des Hasler ready to take big haircut to return to Manly
Des Hasler will fly into Sydney today and meet his closest and most trusted friends and advisors before deciding if he should accept a cut-price contract to resurrect his coaching career at Manly.
It will be worth $700,000 – about half the money he was on at Canterbury – and it will mean the Sea Eagles can pay out Trent Barretts deal, until July 19, when his resignation kicks in.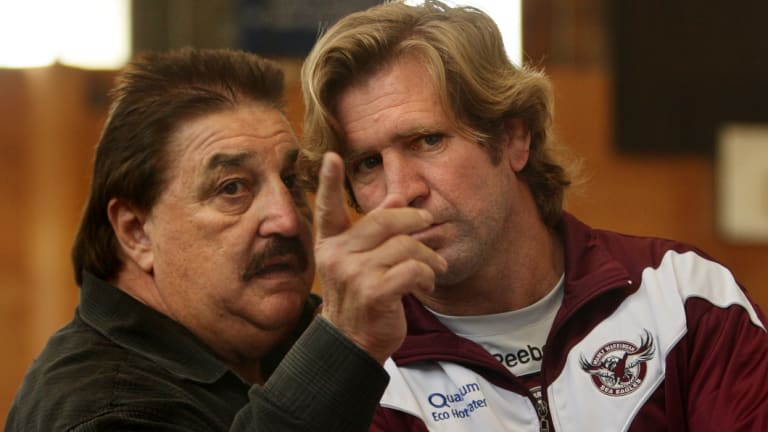 It has been an international negotiation where egos have been put to one side: Manly owner Scott Penn in New York, Hasler in Europe and the coaching kingmaker, George Mimis, somewhere between his CBD office and the Manly sheds at Narrabeen. Mimis has been busy constructing deals for Ivan Cleary and Wayne Bennett – two very public negotiations.
Privately he has been using his great relationship with Penn to bring back Hasler from the coaching dead. In so many experts eyes, Hasler was done. Instead, he will come back as the chosen one; a club saviour.
The key to Hasler is his ability to grab the support of his players and have loyal staff around him. He has already been working on assembling his team. Don Singe is sure to brought in as his head of high performance. Matt Ballin may have a role, too.
Advertisement
When Hasler rebuilt Manly in the mid-2000s, he did it with a pair of brothers leading the way: the Stewarts, Brett and Glenn. Now he has Trbojevics: Jake and Tom.
Hasler is the man who first played Daly Cherry-Evans. He moved on the popular and premiership-winning Matt Orford to do so.
Hasler sees plenty to like about the Sea Eagles roster. Its not a title-winning squad, but its capable of playing finals. The key will be a long, slow rebuild.
Hasler has been slammed for his roster management in the past – especially at the Bulldogs. But he was prepared to own that roster and manage it. Thats been completely glossed over as he has been laughed at for his love of a back-ended deal. He signed on for two more years at the Dogs, and had a plan to manage the squad going forward and stake his reputation on it. But thats not the popular thing to say or write.
Hasler knows he will never have the full power he once had but he is prepared to work with the under-pressure Manly chief executive Lyall Gorman and assistant coach John Cartwright. This is the job he wants and so long as his conditions are close to being met, the 57-year-old will be coach by the end of the week.
Vision a bad look for Jack, Raiders and the game
News that CCTV footage will be released next month of Jack Wightons drunken rampage and unprovoked attacks in central Canberra is something the NRL and Raiders were dreading.
The police facts tendered in court claim that Wighton headbutted and punched a man leaning on a shop window. He then was involved in at least two other altercations before urinating on a road. In June, Wighton, 25, pleaded guilty in the ACT Magistrates Court to two charges of assault occasioning actual bodily harm, three counts of common assault and one charge of public urination.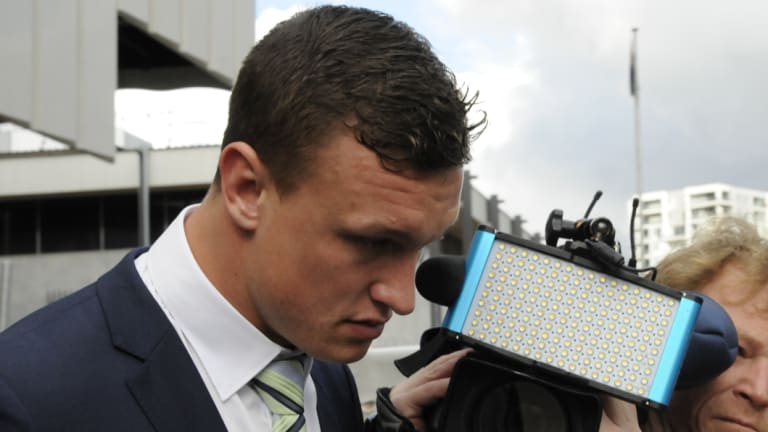 Those who have seen the video say one of the attacks could have been particularly serious, as one of the victims was hit, bounced off a shop window but did not hit the ground.
The Raiders pushed for a six-week ban. The NRL intervened and raised that to 10 weeks and a $30,000 fine.
The public will soon have the opportunity to determine who got it right when the footage is released following sentencing.
Chairmans legacy should be to find his replacement
Peter Beatties declaration during the week that he wont be hanging around as chairman of the Australian Rugby League Commission for a long time is music to the ears of many.
There were high hopes for the former Queensland Premier when he took over from the unpopular John Grant in February. Beattie immediately put expansion back on the agenda and vowed to end the divisions in the game that were a hallmark of the Grant era.
However, Beattie has appeared to use the role as a way to get his name and face in the media and promote himself on social media. It reached ridiculous proportions at the grand final presentation when he positioned himself on the ANZ Stadium turf to shake hands with every player going on stage to collect a medal. No one seems to know why he was there.
None of this would be a problem if Beattie was fixing the problems in the game but, after eight months in the job, not much has changed. In fact, he has admitted his biggest promise, expansion, was harder than he first thought and there probably would not be any new teams in the competition unless one of the Sydney teams collapsed. Hardly visionary.
The latest word on the Beattie expansion plan has come to me second-hand, but from a trusted source. Beattie has told people he can see the Sea Eagles in Perth.
In reality, the NRL is in need of a second team in Brisbane with Suncorp Stadium in use every week.
The problem is, even if Beattie leaves soon, there is no obvious replacement. The best man for the job would be David Gyngell, but its unlikely he would do it.
Racing NSW chief executive Peter Vlandys has said he wants the job when Beattie leaves, but his judgment is in question following The Everest-Sydney Opera House controversy this week.
Club powerbrokers believe Beattie needs to spend his remaining time in the role finding a suitable replacement who knows something about league and wants to improve the game. Thats the best legacy he can leave the NRL.
Spine and dandy
There was concern last week that James Maloneys career was in serious doubt because of his neck injury. He saw a specialist on Friday.
Ill be fine, he said. It will take more than that to stop me. You cant get rid of me that easily. Once I get that done, Ill be fine. Im going to play on till Im older than Cliffy [Cliff Lyons, who was 37when he left the NRL] and Beaver [Steve] Menzies [who played in the UK Super League until he was 39].
Sling break
Spotted in Byron Bay: A holidaying Cooper Cronk with his wife, Tara. Cronks arm is still in a sling. A decision will be made in three weeks if he will need surgery to repair the most famous sporting injury of the year.
A Friend indeed
Blake Ferguson has been closely monitored by the Eels – but not for his on-field displays, because they have been there for all to see.
Weve been in touch with the Roosters and he has been great away from football, Eels chief executive Bernie Gurr said. He gives us something we dont have – an Origin- and international-standard player.
What the Eels may not be across is the brilliant support Ferguson was given all year by Roosters co-captain Jake Friend. The Roosters No.9 made Ferguson a pet project and there is no question Fergo was the winger of the year this season. The Eels need him to back that up next year.
Saint no sinner
There has been some hysterical reaction to Billy Slater taking up a leadership role with StKilda in the AFL. The line that he has turned his back on the game that gave him everything is misguided. He was chased by St Kilda, not the other way around. Its actually a tribute to the NRL and the Storm culture.
The studious type
Even though acting Penrith coach Cameron Ciraldo is likely to make way for Ivan Cleary in coming days, the Panthers are still investing heavily in him. Penrith have sent Ciraldo on an extensive study tour of the US to develop his skills. He has been to the Google headquarters, Brooklyn Nets and New York Giants. Smart work from the Panthers.
Zorba's last dance
As a player and official at Manly, Peter Peters never took a backward step during his 50 years on the peninsula. Not everyone loved him but, to his mates, there has been no better friend.
A hard-nosed journo and an excellent broadcaster, Zorba has signed off from the club.
Next to my own family and close friends, the Sea Eagles mean everything to me, he said. The club and the game of rugby league have given me 50 incredible years. It has given me the chance to forge special bonds, which can only come from high-level competitive sport. There have been battles won and lost, but I have no regrets.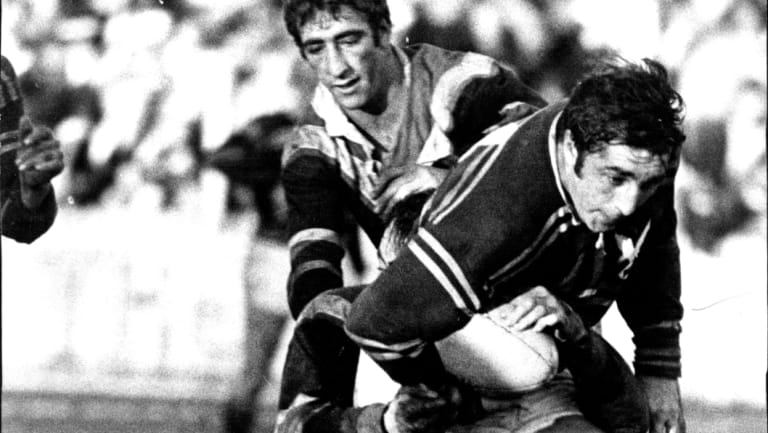 In 1965, as a 20-year-old, I sat on top of the grandstand in a record crowd of 78,000 alongside my then Wollongong Wests teammate Bob Fulton to watch St George beat South Sydney in the grand final. Bozo said, we will do a lap of honour there one day, and Manly gave us that opportunity just eight years later as teammates.
"Manly to me is the spirit of my dear friend and mentor Ken Arthurson, who was responsible for getting me to Manly. I wish the club nothing but success in the future. Rebuilding needs to happen, but Manly have been down before and come back stronger than ever. With the right people it can happen again.
Honey business
The Honey Badger Nick Cummins has well and truly left the sporting pages after his controversial appearance on The Bachelor. Word is earned about $250,000 for his role, and heres hoping he banked every cent as his brand has taken a huge beating.
Danny Weidler is a reporter with Channel Nine news.
Danny Weidler is a sport columnist for The Sydney Morning Herald.